Rotary Mower 1.35 / 1.65
The mower is the main machine in the line for storing hay. Regardless of the type of each mower must meet the following requirements: universal application (work on flat and sloping terrain), the purity of the cut (for all types of grass without damage), high operating speed and effects, easy and simple maintenance.
Farming sprinkler 220l/330l/440l
Sprinklers are the result of the latest scientific achievements in the field of spraying techniques. The shape of polyethilene reservoir is thus, that it enables regular spreading of spraying agents in the reservoir, which is very important for quality mixing and keeping the concentration even. The sprinkler reservoir is equipped with a litre scale and mixing nozzle. The pump is double-pistoned of 65L/min. Sprinklers fulfill all the requirements regulated in the EU.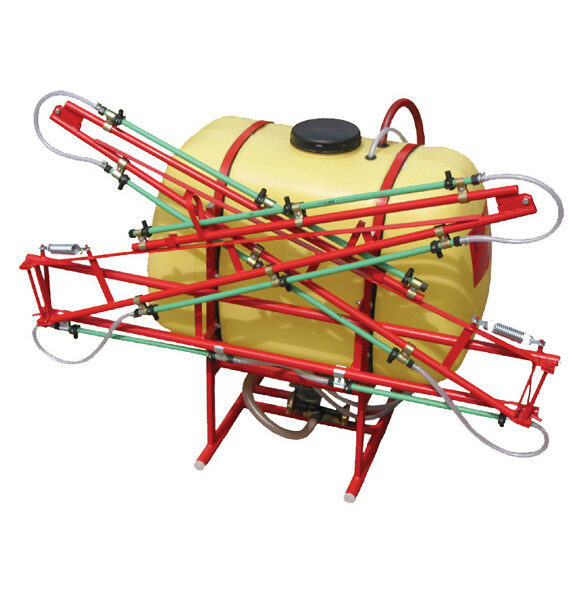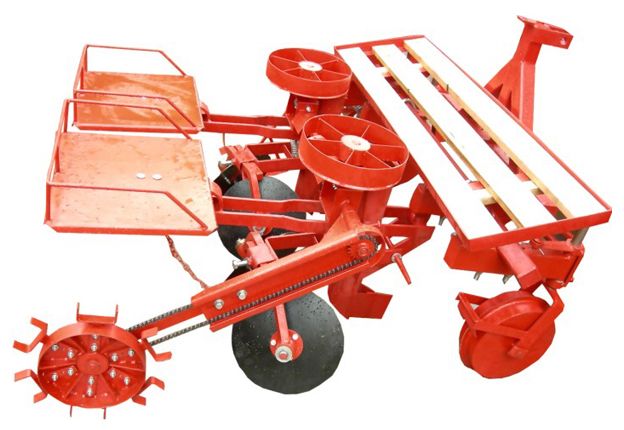 Planter for potatoes without depositor
Two-row, semi-automatic machine for row crop planting and processing potatoes. It is equipped with two engines, three dozer work for mulching, seven carriers with hoes for cultivation and management mechanisms. Working width of the working body adjusts.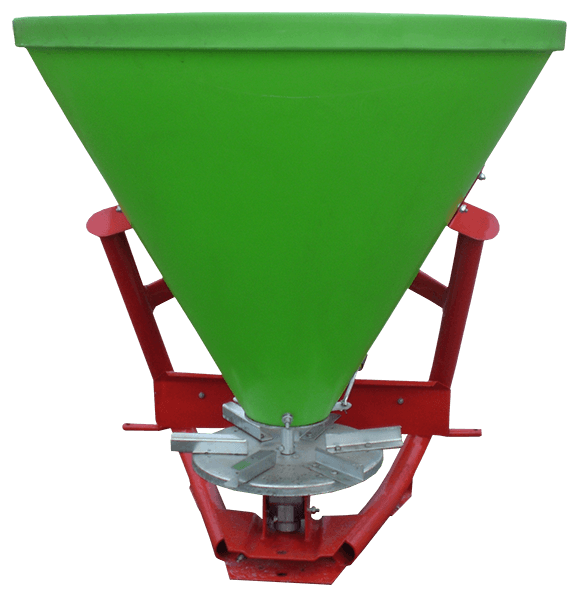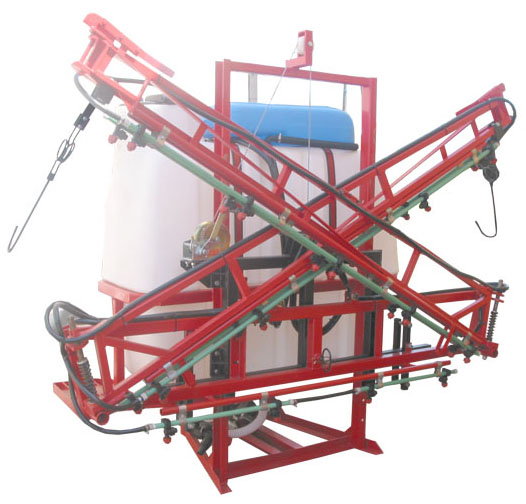 Farming sprinkler 700L with terrain copying
Carried tractor sprinkler for terrain copying is intended for chemical protection in agriculture. It is made with a 600L and 660L reservoir, 10m and 12m branches and with a 105 L/min pump
Planting machine for onions and garlic
The machine is intended for planting onion bulbs into ground. It is a highly productive machine.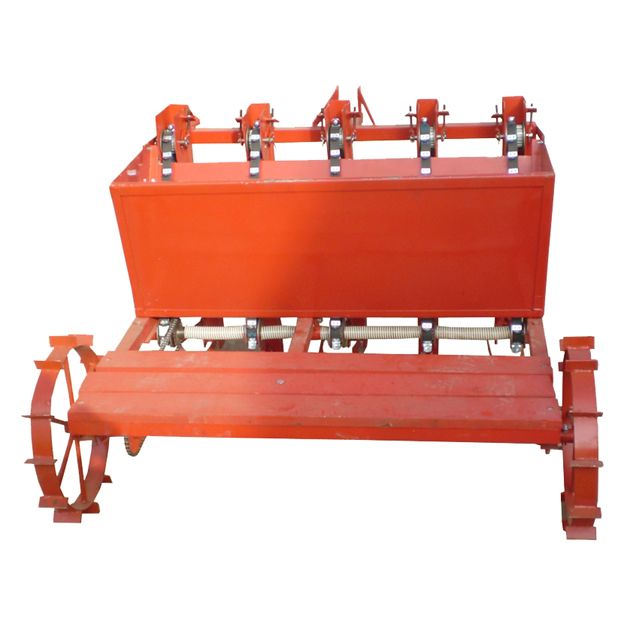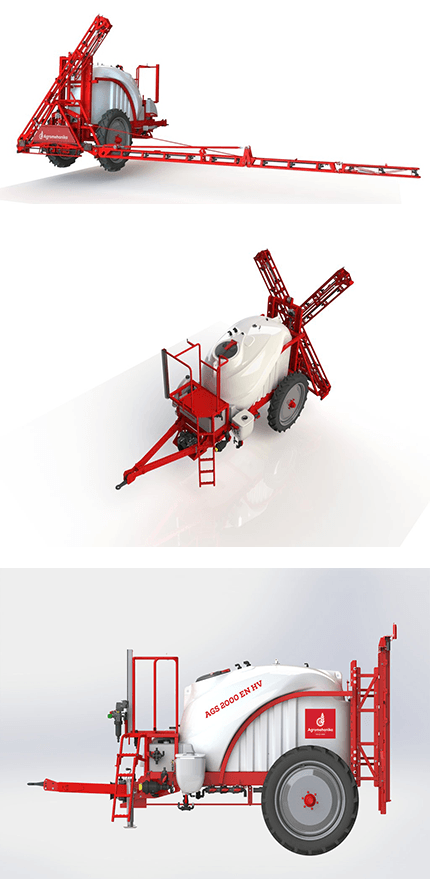 Trailed Sprayer AGS 2000 EN HV
Featuring a sophisticated design, the chassis is made from high-quality materials to ensure a long service life of the sprayer. Adjustable tow-bar enables the connection to the lower or the upper hitch and provides for the accommodation of different attachment fittings. It features an adjustable wheel track, allowing the sprayer to be adapted to specific user requirements. The entire chassis is protected with a modern double-powder coating system.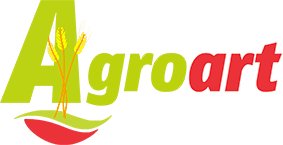 To contact us, please fill out the form. We will respond in the shortest possible time.